Challenge
Successful language learning
We wanted to create an app that helps all language learners to memorize words more quickly and easily.
Scope of work
UX/UI Design  ·  iOS  ·  Backend development
Challenge
Creating a user path
The Study App consists of three steps exam that can be created by any user and further repeated and discussed among its community.
The steps vary between each other (it can be an "a,b,c" quiz or "filling the gap" test).
After each step, a repetition mode appears.
The incorrect answers are highlighted until a correction is provided.
The Study App provides the users with a comprehensive, adjustable set of language exercises. Its functionalities - such as a repetition mode or error highlight - enable a quick and efficient review of the learner's progress. The 3-step progress tests make the learning process concise.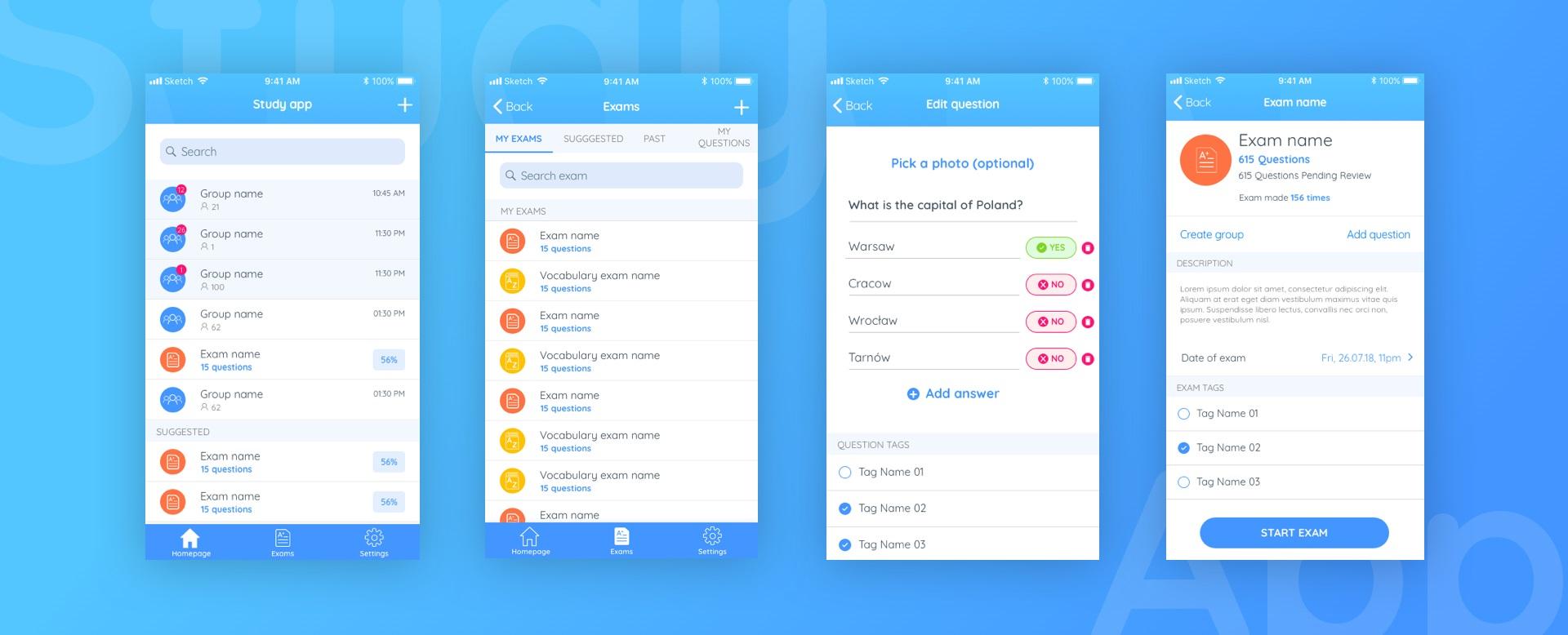 Challenge
Creating a language learning community within the application
The app provides its users with a group chat, where the users can discuss the progress and provide support to one another.
The learning groups can include the whole learning unit. It can also consist of a chosen friend circle. This makes the Study App useful for both facilities and casual users.
The app should gather learners' community under one umbrella and help them to share knowledge among themself. Also check out other apps:
Results
A language app that supports group language learning
Fully adjustable learning group creation depending on the end-users preferences,
A communication tool within the application to compare and discuss the learning results,
Different types of tests to train the material according to the user's needs,
Review and error check tools to help with highlighting the learning issues.