Main problem
Most party games require boards and card decks to play them with friends and people usually don't have them on hand when they want to play.
Thesis
People like to play games at parties, but oftenly they don't carry their board games with them or don't have the time or energy to explain complex rules of their favourite game.
Case details
We need to create a fun and energetic party game that is easily accessible for players at any given time. The game should ideally be playable with as little additional equipment as possible and accommodate a vast number of players.
Taboo is a well known game around the world and has easy rules to follow. People don't go anywhere without their smartphones, so a mobile app with many cards with keywords and forbidden words will always be in their pocket when they need it.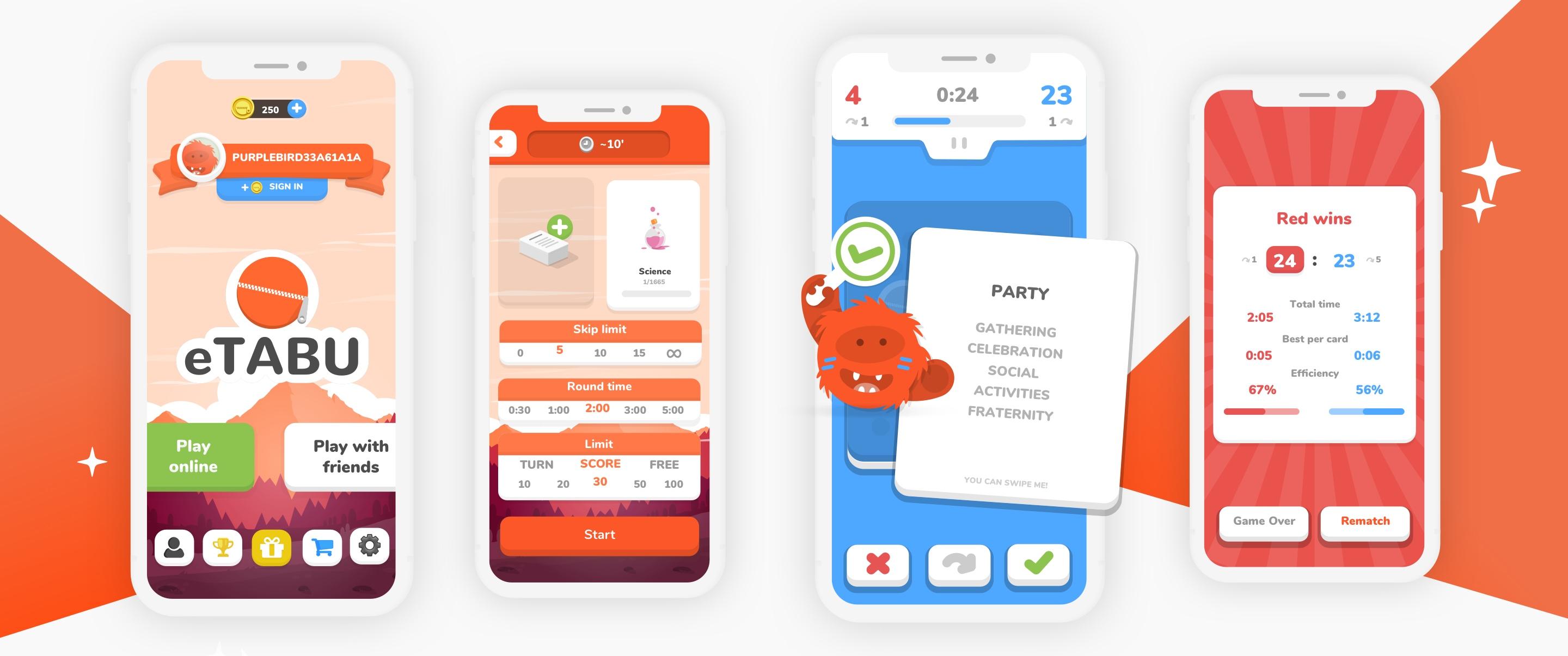 New feature - ONLINE mode! 
After the successful launch, we still strive to be the best. That is why we added the online game mode, which lets people to compete with players all over the world. Thanks to 10 language versions, they can also learn new words and have fun at the same time. The game has no end, so they can stop playing whenever they want and the earned points will sum up to the overall score.
Also check out other apps from the Social and Event category: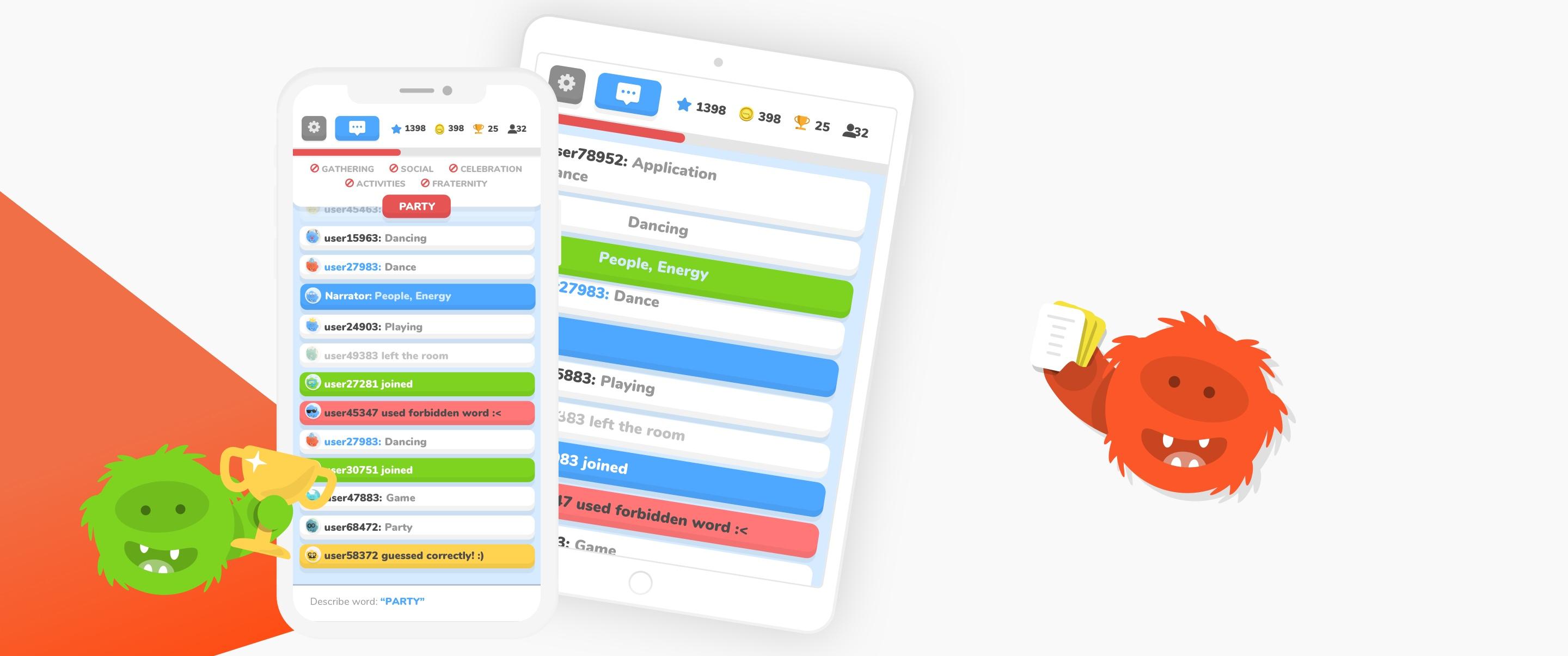 New cards and their translations are added regularly, so users won't get bored with cards they already know.